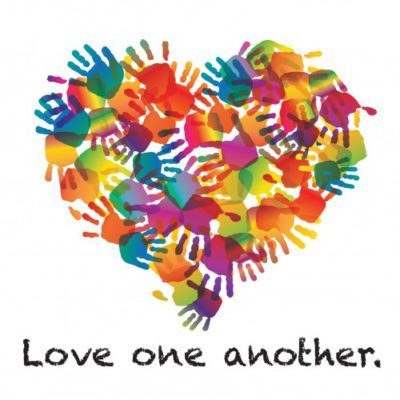 "For this is the message you have heard from the beginning, that we should love one another." 1 John 3:11 Once again this spring, we find ourselves being horrified by the news of terrible violence towards worshippers of all religions. It started in Christchurch and the shooting of worshippers in a mosque. Then there were the bombs in Sri Lankan Christian churches on Easter Sunday. And on the last day of Passover, a shooter entered a synagogue and shot the worshippers there. All of this happened in just over a month. This is sad news, and this is discouraging news.
I know that the news of the world can be overwhelming sometimes and often all we want to do is bar the door and not look out at the harsh world. But we cannot do that. In fact, we can no longer sit back in silence and think that racism, and xenophobia and hate isn't permeating into our Canadian society.
Hate speech is getting louder and louder here, we have extreme right-wing political parties that seem to legitimize this hate filled rhetoric. It seems that our new provincial government is cutting the funding to many initiatives that help lower income people. I feel that, in some ways, we have entered into a "survival of the richest" moment.
Jesus said, "In everything do to others as you would have them do to you." (Matthew 7:12) Jesus said, " …when you give a banquet, invite the poor, the crippled, the lame, and the blind." (Luke 14:13). Jesus said, "This is my commandment, that you love one another as I have loved you." (John 15:12). It is clear that we are charged by Jesus to help each other. It is clear that as Christians, we make a promise to "strive for justice and peace." So, please do not stay silent when we hear racist or violence speech toward others. We must all speak up so that the words of peace, mercy and love rise up stronger than anything that would tear us apart.
Peace be with you and among the world.